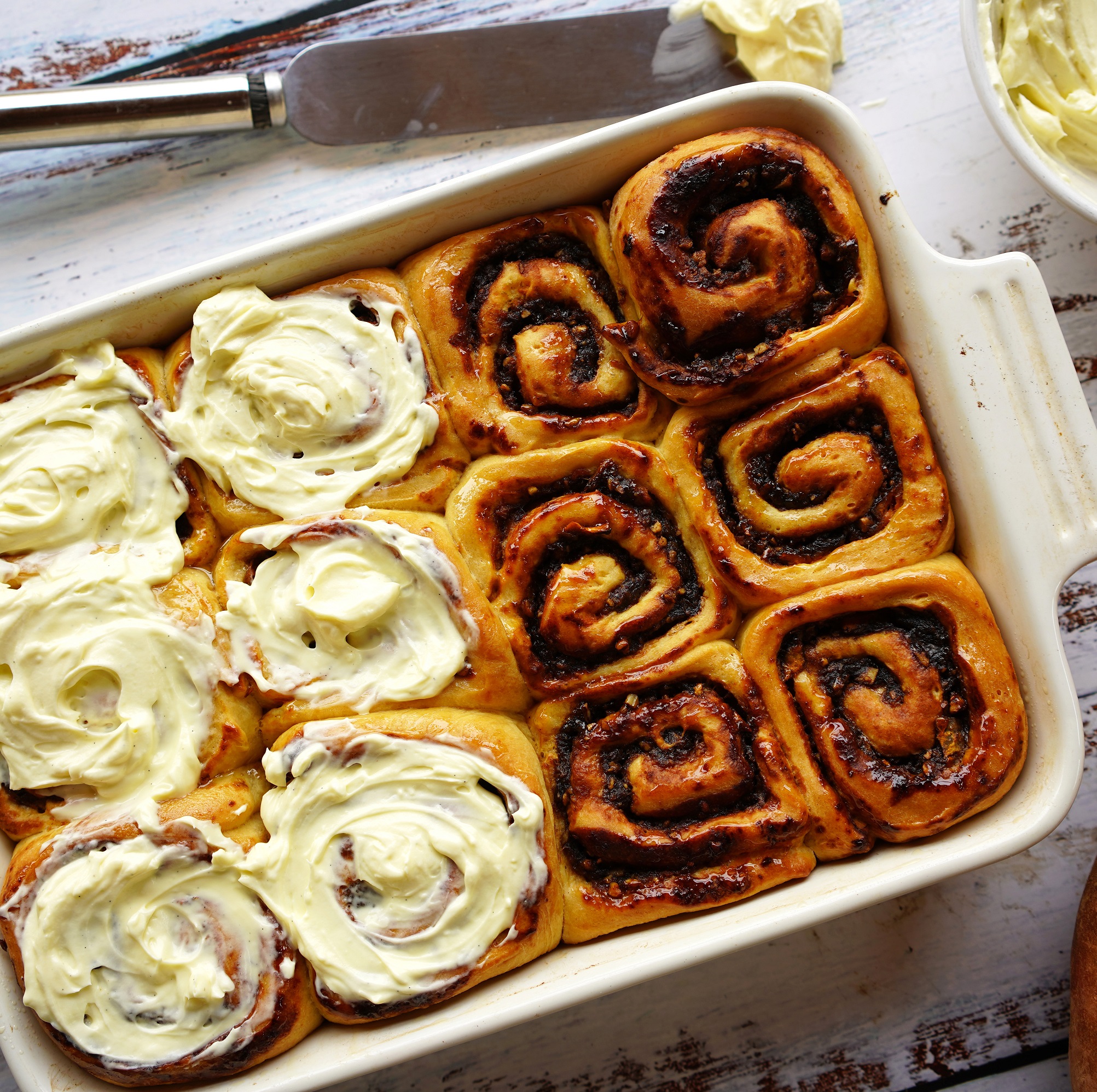 07 Feb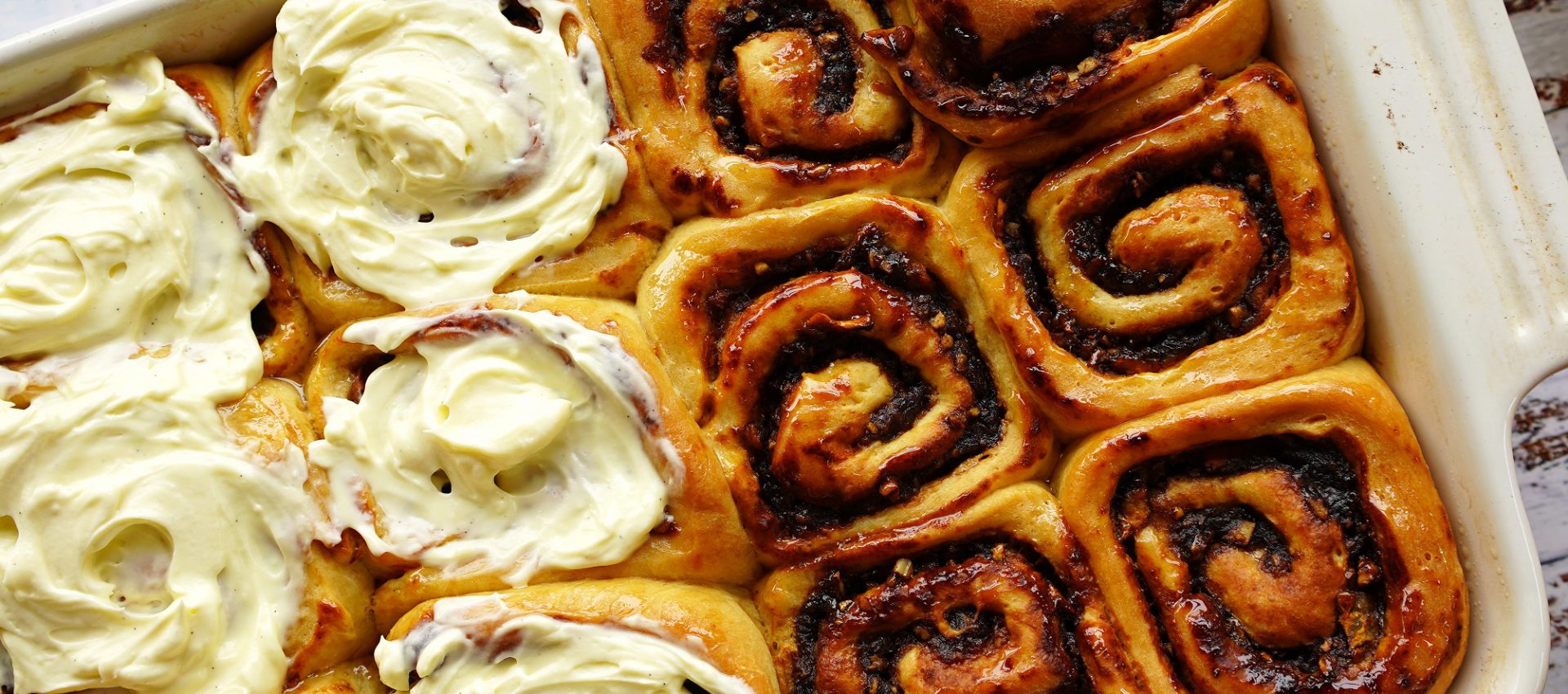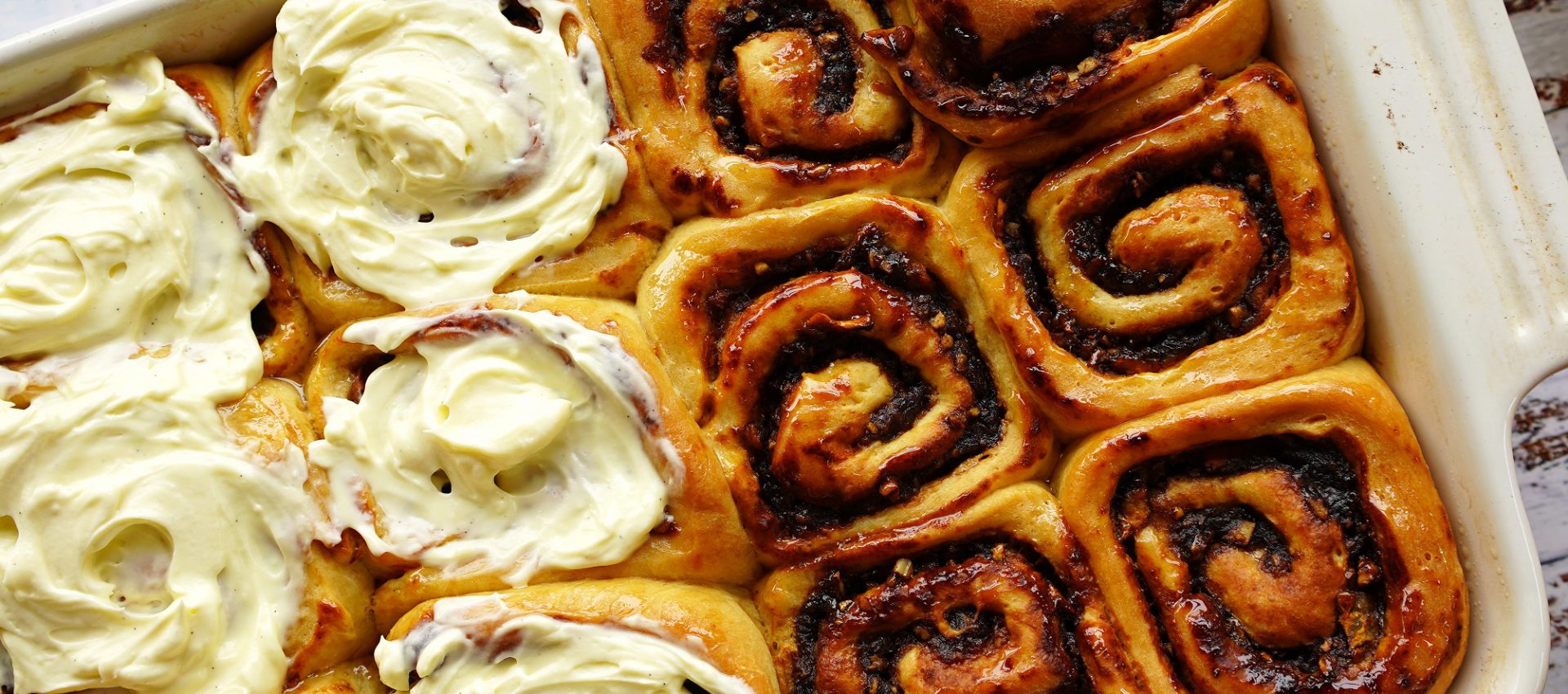 Sweet potato cinnamon scrolls with cream cheese frosting
February 7, 2020
Ingredients
Dough:
3 free range eggs, room temperature
125 g butter, room temperature
Filling
50 g pecan nuts, chopped finely
240 g sweet potato, roasted and mashed or pureed
Cream cheese frosting:
Directions
1For the dough, place all the ingredients, except for the butter, into a stand mixer with a dough hook, and mix on low speed until they are all incorporated, a few minutes. Increase the mixer to medium speed and add the butter little by little until it's mixed through. Remove the dough and knead by hand for a minute or two to fully combine the butter into the dough and then return to the stand mixer and beat again on medium speed for another couple of minutes to develop the structure.
2Remove the dough from the mixer, place it in a lightly greased bowl and cover it with a cloth. Place it in a warm place to "prove" for 1-2 hours, it should rise to double its size.
3In the meantime, place the filling ingredients in a bowl and mix until well combined. Line a rectangular baking dish with baking paper or grease with butter.
4When the dough has doubled in size, remove the cloth and punch it to remove the air. Fold the dough over itself a couple of times and then roll it out into a rectangle about 25cm x 35cm and 5mm thick. Spread the sweet potato evenly over the dough as if it were butter, and sprinkle the nutty cinnamon sugar over the top, gently pressing in any stray nuts. With the longest edge closest to you, roll the dough into a tight cylinder or log. Slice the dough into 12 equal pieces and arrange in the prepared baking dish, leaving about 1cm between them. Cover with a cloth and leave in a warm place to prove again for 1-2 hours. At this point, you could also place them in the fridge for a slow proof if you want to bake them fresh in the morning (perfect for something like Christmas Day).
5Preheat the oven to 180 degrees and then bake the scrolls for about 25 minutes or until golden. Meanwhile, combine all of your frosting ingredients in a bowl and beat until smooth.
6When the scrolls are baked, spread the frosting over the top or for a "drizzle" effect wait until they are cooled.